Four Days Ahead

As appropriate, begin defrosting the frozen turkey in your refrigerator.
Save money on ice — start making your own ice cubes now. When they're frozen, dump them in a freezer bag.
Do major housecleaning and organizing. (of course you can call Absolute Shine Cleaning Services for this)
Put up wreaths and nonperishable decorations like candles.
Phone guests regarding menu plans and find out what oven space they may need. Also inquire if they are bringing serving pieces or if you should furnish these.
Plan ahead for leftovers. Organize containers, bags, and wraps so guests can take home the meal's bounty.
Two Days Ahead
Chill beverages.
Have centerpiece delivered or buy flowers for the table.
Shop for perishable items.
Clean vegetables and refrigerate.
Set out bread for homemade stuffing.
Make cranberry sauce.
Fill salt and pepper shakers and butter dishes.
Complete light housecleaning.
Lay a fire in the fireplace, ready to light later.
Put up decorations.
One Day Ahead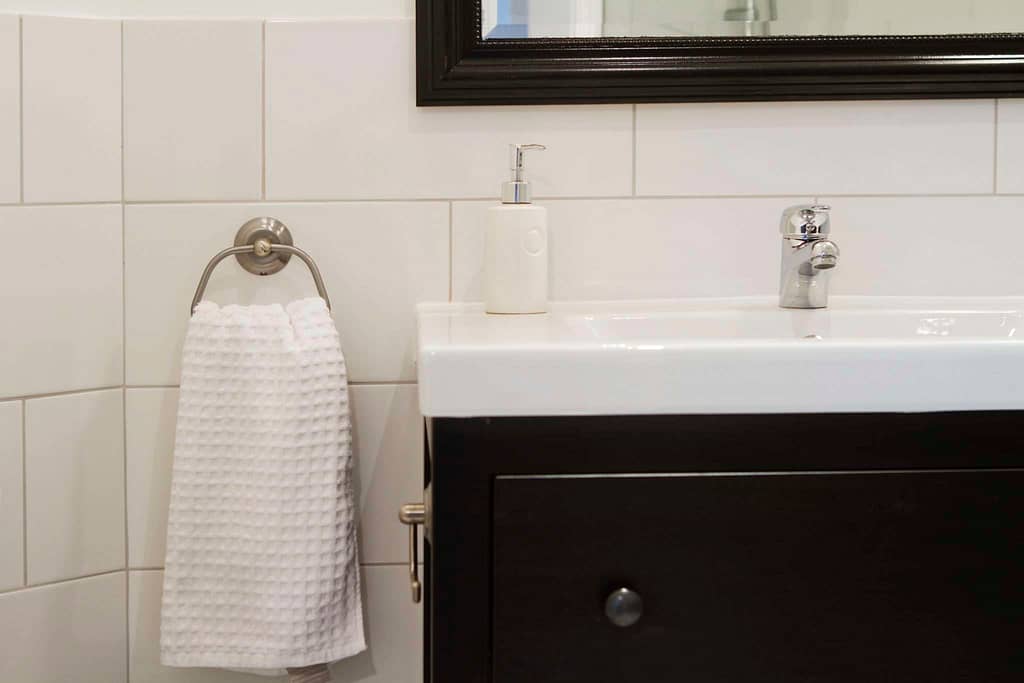 Peel potatoes, place in a pot of cold water. Keep in refrigerator.
Clean vegetables and refrigerate.
Make all dishes that can be prepared ahead. Don't forget the pies and any chopping, peeling, or toasting that can be done ahead.
Check your bathrooms. Be sure to have extra paper goods and hand towels available.
Prepare stuffing.
Do spot cleaning of the rooms that will be used.
Let your family set the table in the evening.
Make the side dishes that can be baked ahead of time.
Make a staging area for coffee, desserts, and drinks. Stock with flatware, sugar and creamer, cups and saucers, etc. This could even be set up on a tray stashed in the pantry until needed.
Thanksgiving Day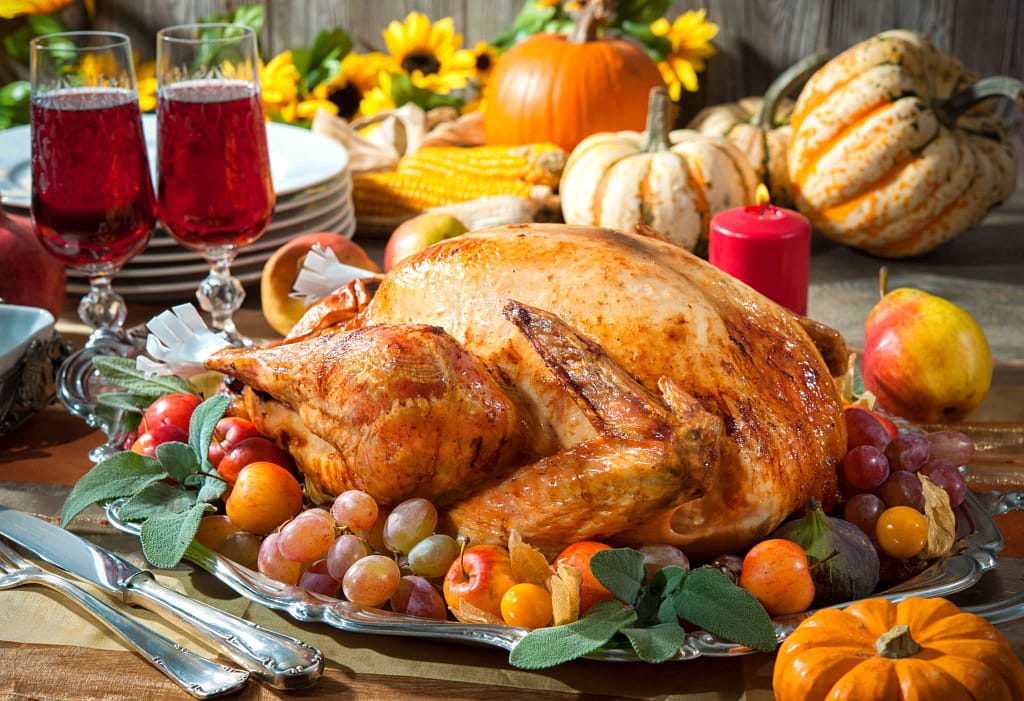 Get out all serving pieces. Set out in order on a counter or buffet table.
Fill condiment dishes with your choice of pickles, olives, cranberry sauce, etc. Cover each dish with plastic wrap and refrigerate. Lay serving spoons on top.
Assign specific family members or relatives to be in charge of tending the fire, pouring drinks, answering the door, hanging up coats, and watching the children.
Remove turkey from the refrigerator for one to two hours. Add stuffing to the bird or place into casseroles to bake separately.
Preheat oven.
Put turkey in oven and baste every half hour or according to your recipe.
Prepare coffee and brew 20 minutes before serving.
Remove stuffing from turkey and let it rest, covered, for about 20 minutes before slicing.
Microwave food to quickly reheat if all the burners of the stove are occupied.
Make gravy and last-minute vegetables.
Set out refrigerated dishes including condiments, cranberries, and salads.
Heat bread or rolls as needed.
Pour drinks.
Carve turkey.
Keep the oven on the lowest setting to keep foods warm until the meal is over.
Enjoy the dinner! Clear the table and serve dessert.
Cleanup
Before leaving the table, blow out candles. Collect used cloth napkins and place them in the laundry.
Quickly fill the dishwasher with one load of dinner dishes and glassware. Add soap and run a cycle.
Fill the sink with hot soapy water and drop in silverware and any items to be hand-washed.
Put away leftover food in containers, foil packs, or plastic bags. Distribute into labeled bags for guests to take home. Refrigerate everything.
Wash items in the sink, then refill with hot water to soak pots and pans.
Clear and wash kitchen counters.
Wash serving pieces belonging to guests. Set labeled bags in a mudroom or hall, ready to take home.
Organize games or other entertainment.
Finish dishes as time allows, or after guests depart.
Launder tablecloth and napkins.
Put away dishes, serving pieces, and glassware.
Return any borrowed tables, chairs, games, etc.
Make notes on what worked — and what didn't — and keep in your recipe box by the "Thanksgiving" tab.
Write and mail thank-you notes.